It's no secret that Barreto equipment is engineered to last. This means that we know your equipment will serve you for years to come, and we strive to offer the best possible "after the sale" support now that you are a lifelong customer. Here are five ways we support Barreto customers once they join the family: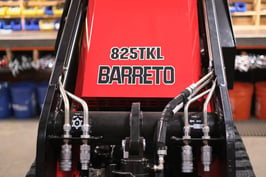 1. Parts & Warranty
2. Service & Maintenance
3. Rental Store Resources
4. Field Support
5. Real People - Real Results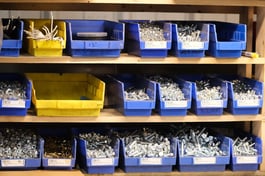 Parts & Warranty
There is enormous benefit in being able to order parts directly from the manufacturer. Why go direct? Avoid the runaround of purchasing through a third party, we can provide what you need quickly and efficiently.
Need a new tine set for your tiller? No problem, we can ship it to you. From the first point of contact, our Parts Department fulfills orders as soon as possible, with a majority of orders being shipped out the same day. Our familiarity with our equipment and our customers ensures you will get the right part, sent quickly and directly to you.
Barreto equipment is warranted to be free of defects in material and workmanship for a period of one year from time of purchase.
Service & Maintenance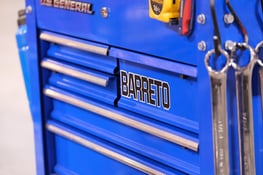 No matter where you purchased your Barreto machine from, your machine will need routine servicing. We provide detailed instructions in our Owner's manuals on how to perform needed maintenance, and we will always answer specific requests to the best of our ability.
If you are a rental store or you purchased your equipment factory-direct, our team of tech specialists will work alongside you to troubleshoot any service or maintenance questions you have. If you purchased from an authorized dealer, their technicians are equipped to assist with service and maintenance needs as well. No matter how old your equipment is, we provide customer service and troubleshooting for the entire duration of a machine's life.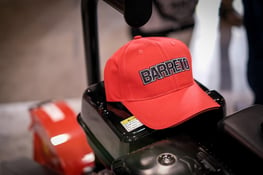 Rental Store Resources
Your success is our goal. We look for ways to support your needs on the ground at your rental store. We can provide banners, high resolution equipment images, equipment specs, and more. If you need it, don't hesitate to ask us - we may be able to fulfill it.
Field Support
It's important that support doesn't stop once a machine leaves the shop. Users need to be able to operate the equipment safely and efficiently, which is why we created Quick Start Guides that can be found by scanning the QR code decals affixed to new Barreto machines. All you need is a mobile phone, and users can quickly access videos that detail how to operate the machine as well as access Operator Manuals for specific written instructions and how-tos.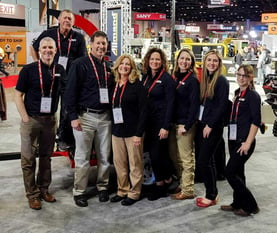 Real People - Real Results
Customer support is easily accessed in live-time during regular business hours by phone. You get a real person on the other end of the line with minimal wait time, and our knowledgeable staff seek to answer every question we can.
Buying a Barreto is a commitment with many great returns. Equipment is made in the USA by our talented team and backed by personalized customer service available to you at every step of the buyer's journey. Our company will provide outstanding response and care to extend the incredible ROI beyond the equipment itself.